Pattaya
, Thailand
Real Estate
Condos for Rent (

401

)
Condos for Sale (

297

)
Condo for Short Term Rent (

1

)
New Condo Projects (

29

)
All Condos for Sale (

606

)
Houses for Rent (

284

)
Houses for Sale (

265

)
Houses for Short Term Rent (

2

)
New House Projects (

5

)
All Houses for Sale (

484

)
Land for Sale (

98

)
Property Updated

Most Visited of Property
Visited Property of Today
Visited Property of The Week
Property Around Thailand (

0

)
Pattaya

Property for Sale
Pattaya
, Property Today
New Houses Project
for Sale information

Back
Save
Favourite
Print version
The Last House - Complete

99%

SOLD

Price Start From 15,120,000 - 15,120,000 Baht.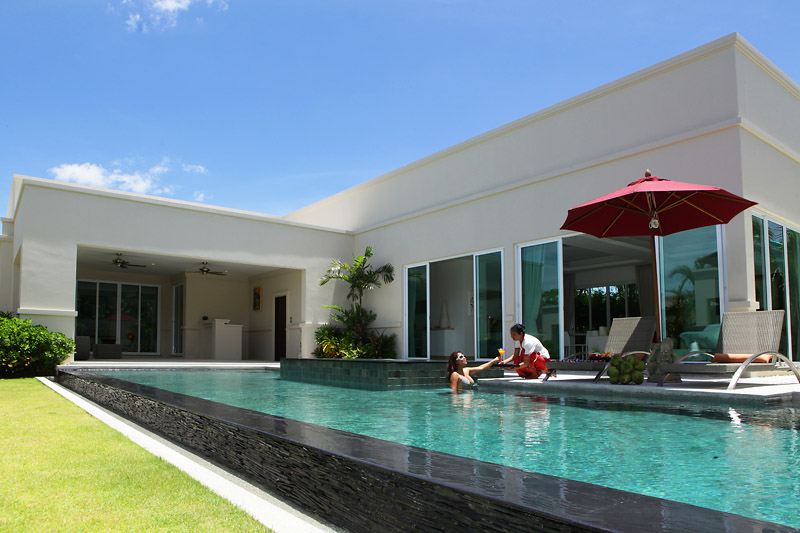 Description
of This Project
New Luxury Homes for Sale in Pattaya, Thailand

Each Villa has a 2.1 m perimeter wall and with beautiful landscaping ensures privacy and a lush backdrop to immaculate gardens.

A range of options are available for each design allowing us to tailor to your unique requirements and style.

With regards 10 interior finishing there is a selection of three color pallets each blending subtly with an array of texture and color. achieving an uncompromising finish.

With Option:

-3 bedroom villa 160 sq.meters, two bedrooms deluxe, maids, quarters, kitchen upgrades, store room, pool, Jacuzzi and Sala.

-2 story villa 170 sq.meters, fourth bedrooms, roof terrace, kitchen upgrades, store room, pool, Jacuzzi and Sala.

-3 bedroom villa 220 sq.meters, fourth bedrooms, maids, quarters, roof terrace, mezzanine floor with spiral staircase, kitchen upgrades, store room.

Feature :
• Land plots from 800 Sq.m to 1600 Sq.m (0.5 to 1 Rai of land)

• Internal living areas from 114 Sq.m to 354 Sq.m

• Modern and contemporary design

• Built with quality materials and using professional local craftsmen under European supervision

• A breathtaking rooftop garden with BBQ area and tropical Sala with stunning views of the surrounding coconut plantations

• A Therapeutic spa for relaxation and stress relief

• Landscaped gardens

• Infinity edge swimming pool

• State of the art security systems including alarmed windows and doors plus external sensor lights

• 24 Hour security guards on site

• International Schools nearby

• Professional Golf Courses nearby

• Suwarnabhumi International airport - less than 1 hour away

The project itself boasts quality and professional workmanship in both building and design and is set in beautiful, tropical surroundings which complements The village perfectly.

With some of Thailand most famous Golf Courses, International Schools, Shopping Malls & Restaurants nearby, choosing to live at the village is not just choosing a home, it is choosing a lifestyle.

The village is located in the Lake Mabprachan area of Pattaya, Thailand which is renowned for its tranquil surroundings, yet still only 10 minutes from Pattaya Town Center, its shopping malls and vibrant nightlife.
Facilities
of This Project
Houses Availablity
of This Project
or
or
Video
of This Project
or
All Comments
of This Project
Posted: 22/12/2016 06:40:51 PM
Hello

I already live in Central Pattaya for 5 years - tired of living in a Condo. Work overseas. Have Retirement visa. Not married (still single).

How can I buy this property? Is it possible for company name or not?

Please let me know.

Thank you

Posted: 15/06/2015 04:11:52 AM
How much is the property and is it in foreign name?
Posted: 08/11/2014 09:31:08 AM
Price of the house and more recommendation for this kind of house.
Posted: 06/08/2014 07:28:28 PM
1. how much for a down payment? 2.how long for a mortgage 20 years?
or 30 years?and how much you payment a month 3.this house is in gate community or 24 hours security? 4. Do you do property management too?
this house is new ,what year is it? please contact me by email..
thank you.
Posted: 06/07/2014 10:25:09 AM
can i get to visit this location
I will be in Pattaya 12-15 July
Contact via e mail
Posted: 22/04/2014 08:16:21 PM
Can you please provide a price list for each unit
Map of all units Unit Floor Plans
I am interested in a 3/4 bedroom with pool
Have these been constructed or are they to be constructed
Foreign ownership assistance ie company setup etc
Ongoing maintenence costs
Do you have a partner financial institution.
Transfer costs

Thanks



Posted: 18/02/2014 06:43:01 PM
Dear Sir/Madam,

I want a modern villa like this one but i want oceanfront or seafront. Is there location of this kind and I want a roof top as well.

budget: 15 M bahts.

Thanks,

Posted: 27/01/2014 11:19:56 PM
prefer larger size villa
Posted: 18/01/2014 08:39:48 AM
Can you send floor plan options and pricing. What is the foreign ownership situation.
Posted: 05/12/2013 01:20:20 AM
I am looking to either buy or rent in this area next year because my wife in Australia has family in this area. I would like to know what is the price to buy this house and also what would be the price to rent it for 12 months.

Thanks,
Posted: 04/11/2013 07:24:02 AM
Please see me details of the property types you have

Back
Save
Favourite
Print version
Top
For more details and information, please call in to our office or send an e-mail