Pattaya
, Thailand
Real Estate
Condos for Rent (

401

)
Condos for Sale (

297

)
Condo for Short Term Rent (

1

)
New Condo Projects (

29

)
All Condos for Sale (

606

)
Houses for Rent (

284

)
Houses for Sale (

265

)
Houses for Short Term Rent (

2

)
New House Projects (

5

)
All Houses for Sale (

484

)
Land for Sale (

98

)
Property Updated

Most Visited of Property
Visited Property of Today
Visited Property of The Week
Property Around Thailand (

0

)
Pattaya

Property for Sale
Pattaya
, Property Today
Condo
for Sale and Rent information

Back
Save
Favourite
Print version
Property Code:
PFC11214
Property Type:
Condo , Apartment For Sale
Ownership:
Foreign Name
Area:
Jomtien <View area>
Location:
Jomtien 2rd. Pattaya Thailand
Premise Size:
34.7 Sq.meters
Bedroom(s):
1
Bathroom(s):
1
A/C:
Yes
Swimming Pool:
Share
View:
Sea view
Security:
Yes
Internet:
Telephone:
Price for Sale:

3,137,236

Baht

Price for Rent:

0

Baht / Momth

Terms and Conditions:

Last updated: 24/02/2017

Property Viewed: 2892 : 2018-04-26
Property
Description
A luxury High-Rise Condominium Development Condo for Sale in Jomtien

A luxury high-rise condominium development located in the heart of Jomtien Beach.

Designed by KTGY, The Condo Jomtien gives buyers ultra-stylish building architecture, combined with highly desirable lifestyle facilities that aim to create memories to last a lifetime.

The Condo Jomtien comprises of a single story masterpiece, designed to make a statement and stand out from the skyline whilst enjoying direct commanding views over the entire Jomtien Beach area.

The Condo Jomtien reflects success, glamour, excitement and prestigious in it's feel and culture.

Being a part of this glamorous lifestyle, means entering a desirable and privileged world, with access to some of the best and well thought-out facilities available in Pattaya.

Facilities
of Property

The condo reflects success, glamorous and exciting, prestigious in its feel and culture. Being a part of this glamorous lifestyle, means entering a desirable and privileged world, with access to some of the best and well thought-out facilities available in Pattaya.
Sky terraces are located within each building on the 23rd and 24th floors with impressive infinity edge pools, fitness suites and sky lounges.

Residence Facilities:
37m wide swimming pool
Various children's pools
Multi-level sun-deck areas
Various water features
Kids' club & children's playground
Extensive fitness room with sky views
Lush tropical landscaping
Floating pavilions & sala's
Large open green areas
Extensive recreational area
Water sliders
Private elevated garden areas
31st floor private sky garden with sala's
Hotel styled drop-off area's
Open air resort styled lobby

or
or
Video
of Property
or
All
Comments of Property
Posted: 15/01/2018 02:45:00 PM
I am looking into purchasing condos. I am interested in what is available. I hope to hear from you.

Thanks,


Back
Save
Favourite
Print version
Top
For more details and information, please call in to our office or send an e-mail

Similar Property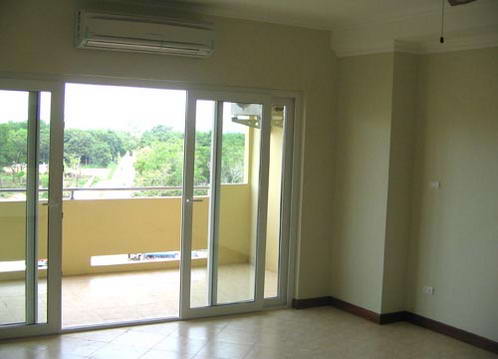 Jomtien
Condo For Sale


3,990,000

Baht

Jomtien
Condo For Sale


10,500,000

Baht

South Pattaya
Condo For Sale


5,200,000

Baht

South Pattaya
Condo For Sale


5,700,000

Baht Jomtien
Condo For Sale


3,000,000

Baht