Pattaya
, Thailand
Real Estate
Condos for Rent (

401

)
Condos for Sale (

297

)
Condo for Short Term Rent (

1

)
New Condo Projects (

29

)
All Condos for Sale (

606

)
Houses for Rent (

284

)
Houses for Sale (

265

)
Houses for Short Term Rent (

2

)
New House Projects (

5

)
All Houses for Sale (

484

)
Land for Sale (

98

)
Property Updated

Most Visited of Property
Visited Property of Today
Visited Property of The Week
Property Around Thailand (

0

)
Pattaya

Property for Sale
Pattaya
, Property Today
Condo
for Sale and Rent information

Back
Save
Favourite
Print version
Property Code:
PFC10925
Property Type:
Condo , Apartment For Sale/Rent
Ownership:
Foreign Name
Area:
Naklua <View area>
Location:
Nongpure Banglamung Chonburi Thailand
Premise Size:
120 Sq.meters
Bedroom(s):
2
Bathroom(s):
2
A/C:
Yes
Swimming Pool:
Communal
View:
Sea view
Security:
Yes
Internet:
Yes
Telephone:
No
Price for Sale:

15,695,000

Baht

Price for Rent:

64,500

Baht / Momth

Terms and Conditions:
One year contract

Last updated: 21/04/2017

Property Viewed: 2873 : 2018-04-24
Property
Description
Luxury Beachfront Condominium for Sale and Rent

Live in luxury among the richest people in Pattaya. This is a true must-see condominium is full luxury with uninterrupted sea views just 10 meters from the beach, featuring a stunning 230 meter long infinity swimming pool (Thailand longest) with 12 separate Jacuzzis.

This stunning 2 bed 2 bath condo is fully furnished by Euro Design with all in electronics and kitchen appliances, Large balcony with chair sand sun bed, Uninterrupted Sea views over Wong Amat Beach, Private direct beach front and beach view.

The located next to the fantastic restaurant in a very quiet area, away from all the city noise yet within minutes from Pattaya City and the exit to the Bangkok/Chonburi freeway.

People who live are generally very wealthy, which means high security and excellent maintenance. Directly under the condo lives Thailand finance minister's son in his 60 million bath condo, and over the condo lives two of the richest constructors and hotel owners in Pattaya.

-Fully Furnished with two large LCD TVs, home theater, Wifi internet, private Jacuzzi, large balconyand fully fittedkitchen with all appliances.
werden zusammenfallen, die Quelle der Daytona-Serie, Rolex Experience 53 Jahre der Geschichtesind immer noch das klassische Design des Jahres, und Rolex war schon immer die Stillinie, anstatt die Entwicklung der iterativen Evolution, ist die Wartung von Rolex der Hauptgrund für viele der Klassiker.

-Balcony Large balcony with chairsand sun bed.

For Sale 15.6 million Baht.
For Rent 64,500 Baht per month with one year contract.
Facilities
of Property
or
or
Video
of Property
or
All
Comments of Property
Posted: 20/11/2016 02:35:42 PM
hello,
i would like rent this property PFC10925 in february and march 2017.

thank you

Posted: 20/11/2016 02:34:43 PM
hello,
i would like rent this property PFC10925 in february and march 2017.

thank you

Posted: 05/07/2016 03:47:22 AM
Hi, when would this condo be available to rent, I am looking for something commencing September, please could you let me know

Regards
Posted: 14/11/2015 12:41:09 PM
Dear Sirs ! We are looking an appartment for one month stay.
Arrival date is 27/11 and depart 25/12/15
Posted: 12/11/2015 09:30:29 PM
Hello,

can we have a look on this condo this weekend?
We want to rent for 18 months.


Back
Save
Favourite
Print version
Top
For more details and information, please call in to our office or send an e-mail

Similar Property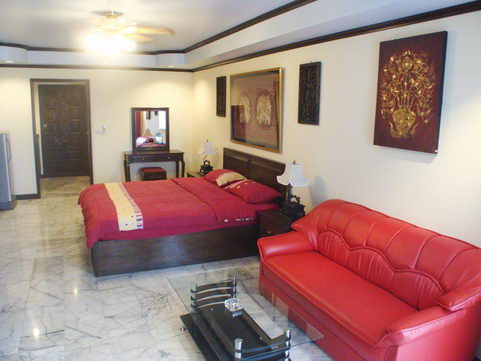 Jomtien
Condo For Sale/Rent


1,800,000

Baht

Jomtien
Condo For Sale/Rent


6,600,000

Baht

Jomtien
Condo For Sale/Rent


6,700,000

Baht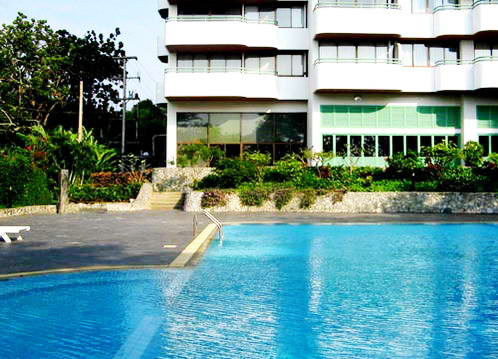 Na Jomtien
Condo For Sale/Rent


12,000,000

Baht

Pratamnak
Condo For Sale/Rent


2,400,000

Baht