Pattaya
, Thailand
Real Estate
Condos for Rent (

401

)
Condos for Sale (

297

)
Condo for Short Term Rent (

1

)
New Condo Projects (

29

)
All Condos for Sale (

606

)
Houses for Rent (

284

)
Houses for Sale (

265

)
Houses for Short Term Rent (

2

)
New House Projects (

5

)
All Houses for Sale (

484

)
Land for Sale (

98

)
Property Updated

Most Visited of Property
Visited Property of Today
Visited Property of The Week
Property Around Thailand (

0

)
Pattaya

Property for Sale
Pattaya
, Property Today
Condo
for Sale and Rent information

Back
Save
Favourite
Print version



ืNot Available until 15/09/2018

Property Code:
PFC10680
Property Type:
Condo , Apartment For Sale/Rent
Ownership:
Company Name
Area:
Naklua <View area>
Location:
Nongpure Banglamung Pattaya Chonburi Thailand
Premise Size:
239 Sq.meters
Bedroom(s):
2
Bathroom(s):
3
A/C:
Yes
Swimming Pool:
Share
View:
Sea view
Security:
Yes
Internet:
Telephone:
Price for Sale:

10,000,000

Baht

Price for Rent:

50,000

Baht / Momth

Terms and Conditions:
Long Terms

Last updated: 24/03/2017

Property Viewed: 2753 : 2018-04-24
Property
Description
Luxury Condominium 2 Bedrooms For Sale and Rent in Wong Amat

Fully Furnished with top quality furniture in one of the best location in Pattaya. 2 Bedroom, 3 Bathroom with partial sea view. In Thai Company Name. The Price included all transfer taxes and fees, either transfer company or to Thai Name.

This Condo is for sale at only 10,000,000 BAHT, less than 42,000 baht per sq. meter. The usual price for a condo in this area is between 80,000 to 120,000 per sq. meter
At present this condo is rented at 50,000 baht per month and can be sold with the tenant or with vacant possession.

This condo is exceptional value for a QUICK SALE!
Facilities
of Property
or
or
Video
of Property
or
All
Comments of Property
Posted: 06/05/2015 04:38:51 AM
Is the property still available, cost for a minimum 6 months rental
Posted: 26/05/2014 07:35:42 PM
We plan to arrive for 4-5 months. From October , 2014 to February - Mart, 2015. We a family with the child. We want to rent the apartment during this period
Posted: 02/04/2014 06:57:59 AM
I would like to view this condo as soon as possible.
Posted: 08/02/2014 08:51:45 AM
Is this still on sales and can I visit for inspection?
Posted: 06/02/2014 07:15:48 PM
I like to see the condo first. If everything okay and suitable for me then decided to make long term contract may be for 1 or 2 years.
Posted: 19/01/2014 06:40:32 AM
Very interested. To see.
Posted: 13/11/2013 09:50:31 PM
If this is not available can you find me something of similar standard, price range from 50,000 to 80,000 baht 1 or 2 bed for the same dates mentioned above. Thank you and hope to hear from you soon.
Posted: 19/09/2013 07:21:34 PM
Is this apartment available for short term and is pet friendly ka?

With warmest regards,

Back
Save
Favourite
Print version
Top
For more details and information, please call in to our office or send an e-mail

Similar Property Jomtien
Condo For Sale/Rent


6,900,000

Baht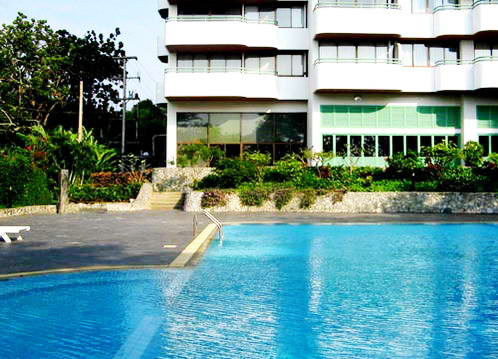 Na Jomtien
Condo For Sale/Rent


12,000,000

Baht

Jomtien
Condo For Sale/Rent


6,600,000

Baht

Pratamnak
Condo For Sale/Rent


2,400,000

Baht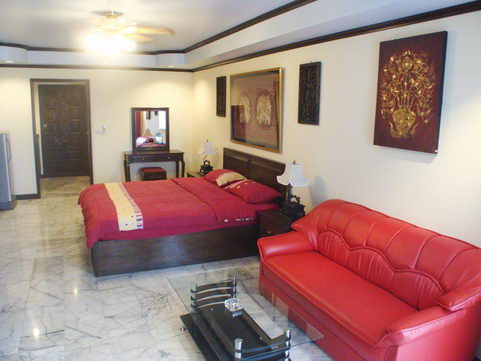 Jomtien
Condo For Sale/Rent


1,800,000

Baht