Pattaya
, Thailand
Real Estate
Condos for Rent (

401

)
Condos for Sale (

297

)
Condo for Short Term Rent (

1

)
New Condo Projects (

29

)
All Condos for Sale (

606

)
Houses for Rent (

284

)
Houses for Sale (

265

)
Houses for Short Term Rent (

2

)
New House Projects (

5

)
All Houses for Sale (

484

)
Land for Sale (

98

)
Property Updated

Most Visited of Property
Visited Property of Today
Visited Property of The Week
Property Around Thailand (

0

)
Pattaya

Property for Sale
Pattaya
, Property Today
Condo
for Sale and Rent information

Back
Save
Favourite
Print version
Property Code:
PFC10552
Property Type:
Condo , Apartment For Sale/Rent
Ownership:
Foreign Name
Area:
Central Pattaya <View area>
Location:
Nongpure Banglamung Pattaya Chonburi Thailand
Premise Size:
86 Sq.meters
Bedroom(s):
1
Bathroom(s):
1
A/C:
Yes
Swimming Pool:
Share
View:
Pool view
Security:
Yes
Internet:
WIFI
Telephone:
Price for Sale:

5,900,000

Baht

Price for Rent:

30,000

Baht / Momth

Terms and Conditions:
One year contract

Last updated: 21/11/2017

Property Viewed: 3189 : 2018-04-24
Property
Description
Large 1 Bedroom Condo in City for Sale and Rent

86 m2, 5th floor 1 bedroom. Fully furnished all furniture is new and high standard, European kitchen, 2 A/C, good location with fitness room, ping-pong room, Dry sauna, Wet Sauna and Restaurants in the building.

For sale 5.9 million Baht

Now reduce to 30,000 Baht per month with one year contract.
Facilities
of Property
or
or
Video
of Property
or
All
Comments of Property
Posted: 13/04/2018 06:07:10 AM
Would I beable to rent this for 2 weeks please, I am happy to pay 16000 baht. If this is free as leaast you would have some money coming in for April. I usually look after peoples homes as a job and have 30 reviews on line I can show you from happy homeowners as I always take great care of other peoples property. I was going to go to Chiang Mai but the smoke is still very bad so I want to be by the coast for a few weeks to see if the conditions improve in Chiang Mai. If not I would book the remaining 2 weeks of May.
Posted: 28/05/2015 03:17:58 AM
Is the property still available?
Posted: 09/05/2013 10:10:29 AM
Is the house fully furnished

Back
Save
Favourite
Print version
Top
For more details and information, please call in to our office or send an e-mail

Similar Property

Jomtien
Condo For Sale/Rent


6,600,000

Baht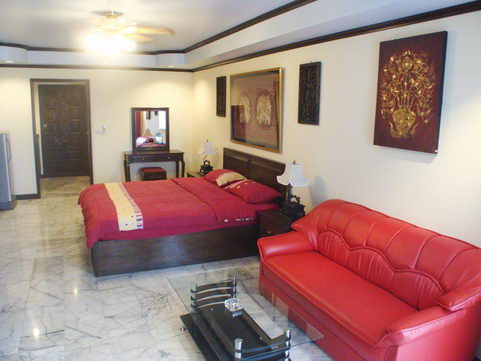 Jomtien
Condo For Sale/Rent


1,800,000

Baht

Jomtien
Condo For Sale/Rent


6,700,000

Baht

Pratamnak
Condo For Sale/Rent


2,400,000

Baht Jomtien
Condo For Sale/Rent


6,900,000

Baht