Pattaya
, Thailand
Real Estate
Condos for Rent (

401

)
Condos for Sale (

297

)
Condo for Short Term Rent (

1

)
New Condo Projects (

29

)
All Condos for Sale (

606

)
Houses for Rent (

284

)
Houses for Sale (

265

)
Houses for Short Term Rent (

2

)
New House Projects (

5

)
All Houses for Sale (

484

)
Land for Sale (

98

)
Property Updated

Most Visited of Property
Visited Property of Today
Visited Property of The Week
Property Around Thailand (

0

)
Pattaya

Property for Sale
Pattaya
, Property Today
Condo
for Sale and Rent information

Back
Save
Favourite
Print version
Property Code:
PFC10516
Property Type:
Condo , Apartment For Sale/Rent
Ownership:
Foreign Name
Area:
Jomtien <View area>
Location:
Jomtien Beach Road Nongpure Banglamung Pattaya Chonburi Thailand
Premise Size:
67 Sq.meters
Bedroom(s):
Studio
Bathroom(s):
1
A/C:
Yes
Swimming Pool:
Share
View:
Sea view
Security:
24 Hours
Internet:
No
Telephone:
No
Price for Sale:

4,500,000

Baht

Price for Rent:

15,500

Baht / Momth

Terms and Conditions:
One year contract

Last updated: 19/08/2017

Property Viewed: 2793 : 2018-04-24
Property
Description
Sea View Jomtien Beach Condo for Sale / Rent

Special Corner Condo on the beach .One living room. 3 Balcony's. 67 s.q.m . spectacular sea view around Pool . Exercise room . In door parking . Top floor(15th) .Fully furnished. 2 air-con Home Theater TV 52''

For Rant 15.500 / Sale 4.5 million Baht. Foreign name ownership
Facilities
of Property
or
or
Video
of Property
or
All
Comments of Property
Posted: 22/02/2017 03:58:32 PM
Could you p
Ease tell me if condo still available. Thank you
Posted: 22/10/2016 01:06:35 PM
Hello We are looking to retire to Thailand (He British & She Malaysian Nationals / Passport holders) Time-frame is sometime between now and the end of July 2017. Initially we are looking to rent either short or medium term (this can be a 1 bed condo) until we find a property we want to rent long term or buy. Please advise what properties you have available in the first instance for say 1-3 months until we find a suitable longer term property or do you have any good hotel/apartment deals? We will be looking in the longer term for a 2-3 bed property, either a villa or condo but this must have easy access as I am a wheelchair user with limited walking ability. If a condo this must have sea views, pool and full condo facilities either on beachfront or close to the beach. Villa must have a pool and be close to beach area, sea views preferred. Easy access to all usual amenities i.e. restaurants, shops, mall etc; Many thanks
Posted: 14/06/2016 10:50:06 PM
Want to rent fof 1 to 2 months just 2 people thank you
Posted: 29/05/2016 06:57:59 AM
Please add my name to your waiting list. This condo appeals to me very much.
Posted: 15/05/2016 04:03:16 AM
Normally stay view taley 2 ,want change location as being staying there for years ,but like this condo and would be will to put a deposit down to confirm booking
Posted: 27/04/2016 12:57:22 PM
I was wondering how close property is to walking street, or other sights in the area. Are there many eating places near?
Posted: 23/04/2016 04:34:37 PM
I'm retiring to Pattaya in September and will be looking to rent long term.
Would this apartment be available from then.
I
Posted: 20/02/2016 06:59:23 AM
Possibly 3 - 6 months
Posted: 12/02/2014 02:55:06 PM
Is this unit available in June?
Posted: 15/01/2014 09:42:39 AM
If your studio is ready, I can to rent now for 3 months. I carefully handle things, without children.
Posted: 22/12/2013 04:26:28 PM
The owner of the Condo where we stay the last Year,sale the Flat.Now we have to look for a new Condo for long term rent.We are interessted to see this Condo.We search a Condo with seperate Bedroom,european Kitchen,sea View and high Floor
Posted: 14/10/2013 07:13:59 PM
Is this condo aviable and can i look for this condo?
Have you foto of kitchen?
Posted: 01/08/2013 02:49:38 AM
has this condominium a bathroom and kitchen? It cannot be seen on the photographs.
Posted: 05/07/2013 10:37:00 AM
Hello
Is this condo aviable and can i look for this condo?
I want for rent by 1.8.2013

Rechards
Posted: 03/06/2013 04:03:19 AM
kitchen? bathroom?
Posted: 28/04/2013 09:14:18 AM
is this property available
Posted: 12/04/2013 09:43:28 PM
I would like to view this property or something similar at that price range. I will be in Pattaya for about 3 weeks and was looking to rent for 12 Months.
Thank you.
Posted: 18/03/2013 02:05:46 AM
I live in Jomten for 5 years at VT2A. Looking for larger condo to rent.

Do you have photos of the kitchen? Is this a Euro style kitchen?

Can you please send me location and Google map. This looks like pratumnak hill in the outside photo

Regards,


Back
Save
Favourite
Print version
Top
For more details and information, please call in to our office or send an e-mail

Similar Property

Pratamnak
Condo For Sale/Rent


2,400,000

Baht Jomtien
Condo For Sale/Rent


6,900,000

Baht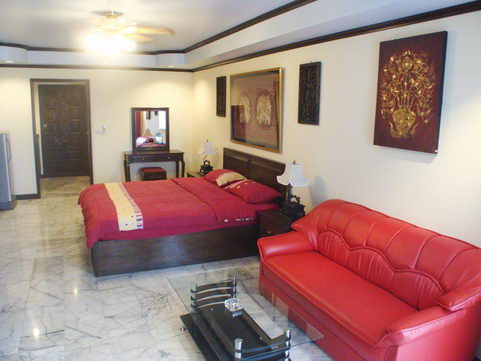 Jomtien
Condo For Sale/Rent


1,800,000

Baht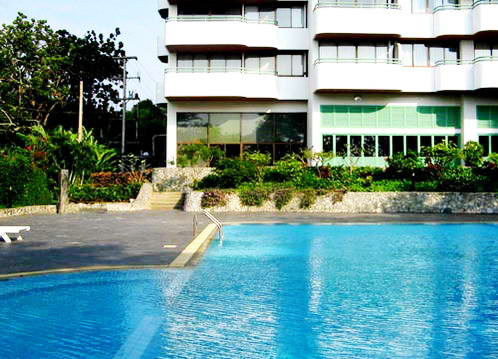 Na Jomtien
Condo For Sale/Rent


12,000,000

Baht

Jomtien
Condo For Sale/Rent


6,700,000

Baht