Pattaya
, Thailand
Real Estate
Condos for Rent (

401

)
Condos for Sale (

297

)
Condo for Short Term Rent (

1

)
New Condo Projects (

29

)
All Condos for Sale (

606

)
Houses for Rent (

284

)
Houses for Sale (

265

)
Houses for Short Term Rent (

2

)
New House Projects (

5

)
All Houses for Sale (

484

)
Land for Sale (

98

)
Property Updated

Most Visited of Property
Visited Property of Today
Visited Property of The Week
Property Around Thailand (

0

)
Pattaya

Property for Sale
Pattaya
, Property Today
Condo
for Sale and Rent information

Back
Save
Favourite
Print version



ON SALE NOW

Property Code:
PFC10509
Property Type:
Condo , Apartment For Sale
Ownership:
Foreign Name
Area:
Jomtien <View area>
Location:
Nongpure Banglamung Thailand
Premise Size:
36.50 Sq.meters
Bedroom(s):
1
Bathroom(s):
A/C:
Yes
Swimming Pool:
Share
View:
Security:
Yes
Internet:
Telephone:
Price for Sale:

2,399,000

Baht

Price for Rent:

0

Baht / Momth

Terms and Conditions:

Last updated: 0//0

Property Viewed: 2836 : 2018-04-27
Property
Description
New Condo Resort Jomtien for Sale

When you own a condo at Seven Seas you will enjoy much more than your beautifully designed and well equipped fully furnished apartment. You can dowse yourself in the cool waters of the cave pool, experience the volcano slide, or take it easy in the shaded Jacuzzi. Find a hide-a-way sun lounge by the famous Moai sculptures of Easter Island. Search a submerged ship with water slides and relax under the shaded cabanas and sun lounge areas with spa pools, where basking in the sunshine comes naturally.
Facilities
of Property
or
or
Video
of Property
or
All
Comments of Property
Posted: 06/04/2014 09:04:09 PM
info please on studio and 1 bed apartments

regards

Posted: 02/12/2013 12:49:37 AM
I am interested in buying a condo in the Pattaya area. I would like something fully furnished, wifi in room, cable tv, daily room cleaning, and able to rent it out when im not using it.
Posted: 26/11/2013 06:45:40 PM
Could you please tell me if this project is completed. Also is it freehold ? what are the rental returns?
Posted: 28/10/2013 04:04:52 AM
I was interested in the 3 bedroom and 2 bedroom prices in your complex.
also I didn\'t think Australians could buy property in Thailand. is this correct? is there a way around it?
also how close to the beach is seven seas complex.
many thanks.
Luke D
Posted: 08/09/2013 02:28:52 PM
Good morning,

Has construction started on this or completed as yet? If not, when is it scheduled to be completed?
I am interested in 1 and 2 bedrooms.
Posted: 31/08/2013 02:18:50 PM
1 Bedroom
Posted: 06/08/2013 08:50:15 AM
Dear Team,
please get back to me with available units and prices.
Thank you
Posted: 07/05/2013 05:45:49 AM
Dear Sir
I am interested in the Studio.
When is the Resort going to be finished?
Tell me more about paying modality.
Any infos how high is going to be monthly maintance for the studio?

Regards

Posted: 04/05/2013 11:23:41 AM
Please send prices and payment terms . Also specify when condo is complited

best regards
Posted: 04/05/2013 11:22:19 AM
Please send prices and payment terms . Also specify when condo is complited

best regards
Posted: 31/03/2013 07:10:23 AM
What is the final price for studio apt with all taxes?
Posted: 22/03/2013 08:19:53 PM
I am interested in your 7 seas development ..
I would like to know the prices for all apartment types ..
And when certain buildings are being sold off ..
As the development is large and the buildings many ..
I would like a complete information package to help me make the best choice ..
I am very impressed with the resort style of these condos ..
Could you also out line the payment scheduled , deposited structure ..
And the date of completion .. also , how accurate Is the finish product , compared to the artistic rendering ?

Thanking you in advance for your assistance in this matter ..
sincerely yours ,
Posted: 03/03/2013 06:45:49 AM
Goormorning,
I would like some more information about the one bedroom and studio room.
Also the extra service cost et cetera.
Thanks very much in advance.
With kind regards.
Posted: 15/02/2013 05:22:49 AM
I am interested in a
- 1 Bedroom room
- with balcony
- with view to the inner
36.50 sqm
TYPE A
How much is it?

cheers
Axel

Back
Save
Favourite
Print version
Top
For more details and information, please call in to our office or send an e-mail

Similar Property Na Jomtien
Condo For Sale


2,200,000

Baht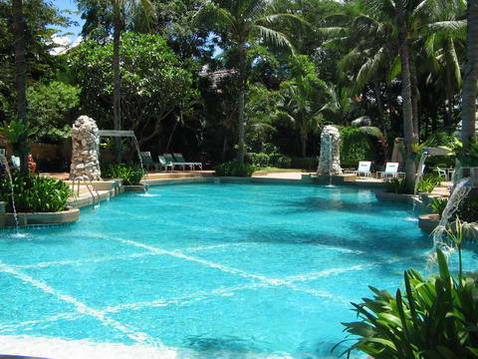 Jomtien
Condo For Sale


3,700,000

Baht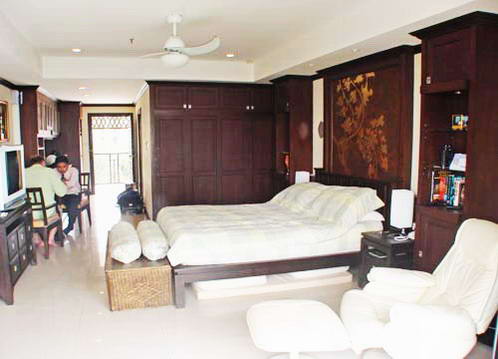 Naklua
Condo For Sale


2,900,000

Baht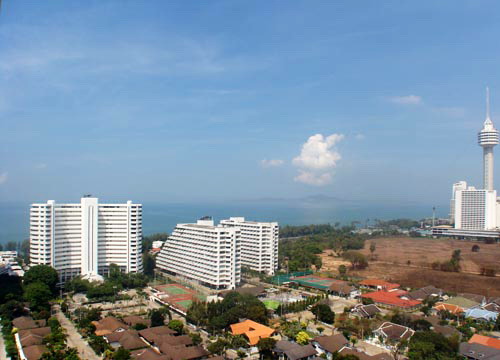 Jomtien
Condo For Sale


3,100,000

Baht Naklua
Condo For Sale


3,500,000

Baht