Pattaya
, Thailand
Real Estate
Condos for Rent (

401

)
Condos for Sale (

297

)
Condo for Short Term Rent (

1

)
New Condo Projects (

29

)
All Condos for Sale (

606

)
Houses for Rent (

284

)
Houses for Sale (

265

)
Houses for Short Term Rent (

2

)
New House Projects (

5

)
All Houses for Sale (

484

)
Land for Sale (

98

)
Property Updated

Most Visited of Property
Visited Property of Today
Visited Property of The Week
Property Around Thailand (

0

)
Pattaya

Property for Sale
Pattaya
, Property Today
Condo
for Sale and Rent information

Back
Save
Favourite
Print version
Property Code:
PFC10480
Property Type:
Condo , Apartment For Sale/Rent
Ownership:
Foreign Name
Area:
Jomtien <View area>
Location:
Jomtien Beach Road Nongpure Pattaya Thailand
Premise Size:
52 Sq.meters
Bedroom(s):
Studio
Bathroom(s):
1
A/C:
Yes
Swimming Pool:
Share
View:
Swimming Pool
Security:
24 Hours
Internet:
Telephone:
Price for Sale:

2,500,000

Baht

Price for Rent:

14,500

Baht / Momth

Terms and Conditions:
14.500 THB for long term rental (1 year)
16.000 THB for 6 months

Last updated: 14/07/2016

Property Viewed: 2736 : 2018-04-25
Property
Description
SEASIDE JOMTIEN CONDO FOR RENT/SALE

Only 14.500 THB for long term rental (1 year) and 16.000 THB for 6 months contract. (Sale 2.5 mill baht)

Location: Aprx 20m from Beach
Level: 2nd Floor with Direct Swimming Pool & Tropical Garden View
Size: 52sqm Studio
• European Kitchen
• Fully Furnished
• ADSL Internet
• Home theater 50'' TV with Cable TV service
• Air-conditioning
• Giant Swimming Pool & Tropical Garden
• Tennis Court
• 24hr Security


Facilities
of Property
or
or
Video
of Property
or
All
Comments of Property
Posted: 13/07/2016 04:16:47 AM
When this apartment is available? the ads is from 2012.
do you have any other condo to sell in this price range?
Posted: 20/02/2016 06:51:18 AM
Interested possible3 - 6 months
Posted: 20/02/2016 06:51:13 AM
Interested possible3 - 6 months
Posted: 05/05/2015 09:15:57 AM
I am very interested in buying this apartment. Please confirm if you have one available immediately.
Posted: 15/01/2014 02:17:10 PM
If your studio is ready, I can to rent now for 3 months. I carefully handle things, without children.
Posted: 04/01/2014 05:43:37 AM
Is this condo available starting February 16,2014?

Thank you for your time.
Best regards,
Posted: 15/04/2013 10:37:36 AM
Is this condo still for rent?
Posted: 21/03/2013 01:58:19 PM
Hi Can you please tell me if there are extras to pay, Electric, parking, water, Am looking for long term to retire
Posted: 14/01/2013 08:31:39 AM
I'm looking for a nice flat/suite for a older couple which is visiting Pattaya, Thailand now. Proposed stay time: from now (asap) to the 12th of March 2013. It's urgent.
Thanks in advance for your quick response!
Posted: 06/01/2013 04:57:10 AM
i am looking for a long term lease of a 1 bed or large studio at jomtien beach area i would like to look at this condo pfc 10480 to give me some idea of what i can get between 14000 and 18000 baht per month i would be more interested in a place with a gymnasium
Posted: 21/12/2012 01:12:37 PM
Good evening!
I come today from Finland to Bangkok and I need a condo from Pattaya for one month or two months. This looks nice. Is there internet because its necessary at my work.

Posted: 18/12/2012 07:17:04 AM
Возможна аренда в указанный период? Семья из 2 человек.
Posted: 15/12/2012 03:32:36 AM
am looking for 2 rooms for 10 days
am with my family

Back
Save
Favourite
Print version
Top
For more details and information, please call in to our office or send an e-mail

Similar Property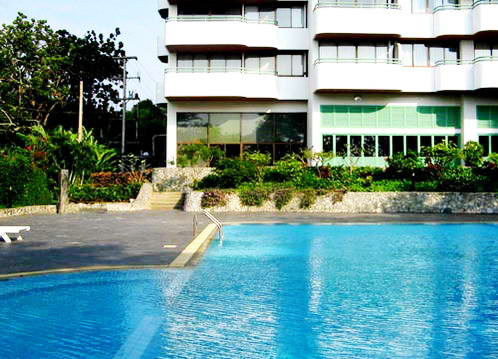 Na Jomtien
Condo For Sale/Rent


12,000,000

Baht

Jomtien
Condo For Sale/Rent


6,700,000

Baht

Pratamnak
Condo For Sale/Rent


2,400,000

Baht

Jomtien
Condo For Sale/Rent


1,550,000

Baht Jomtien
Condo For Sale/Rent


6,900,000

Baht