Pattaya
, Thailand
Real Estate
Condos for Rent (

401

)
Condos for Sale (

297

)
Condo for Short Term Rent (

1

)
New Condo Projects (

29

)
All Condos for Sale (

606

)
Houses for Rent (

284

)
Houses for Sale (

265

)
Houses for Short Term Rent (

2

)
New House Projects (

5

)
All Houses for Sale (

484

)
Land for Sale (

98

)
Property Updated

Most Visited of Property
Visited Property of Today
Visited Property of The Week
Property Around Thailand (

0

)
Pattaya

Property for Sale
Pattaya
, Property Today
Condo
for Sale and Rent information

Back
Save
Favourite
Print version
Property Code:
PFC10465
Property Type:
Condo , Apartment For Sale/Rent
Ownership:
Thai Name
Area:
Central Pattaya <View area>
Location:
Pattaya Sai 2 Nongpure Banglamung Pattaya Chonburi Thailand
Premise Size:
76.14 Sq.meters
Bedroom(s):
1
Bathroom(s):
2
A/C:
Yes
Swimming Pool:
Share
View:
In the city
Security:
Yes
Internet:
Yes
Telephone:
No
Price for Sale:

4,000,000

Baht

Price for Rent:

22,000

Baht / Momth

Terms and Conditions:
One year contract

Last updated: 14/03/2018

Property Viewed: 2720 : 2018-04-26
Property
Description
Central Pattaya Condo for Sale and Rent

Extremely comfortable with large balcony and good sight view. 76.14 sq m, 1 bed,
2 bath condo in the popular right in the heart of central
Pattaya. With nice modern style kitchen and luxury bathroom. Furnished to a
high standard including a large LCD TV. Extremely convenient location just a
couple of minutes to get Central Pattaya beach, Shopping Mall (the Central
Festival, Carrefour, and Big-C), Pub and Restaurant, Night market, etc. Available
for Spectacular pool, Jacuzzi, and waterfall in an open air atrium. Gymnasium and
lots of covered parking. Free of charge of wireless internet and 65 channels of
cable TV.

Fully Equipped
2 Air-Conditions
LCD TV
Build-in modern style kitchen
Refrigerator
Electric Stove
Microwave

Nearby
Pattaya beach.
Shopping Mall (the Central Festival, Carrefour, and Big-C)
Pub and Restaurant
Night market
Facilities
of Property

Wireless Internet
Cable TV more than 60 channels
Telephone line
Spectacular pool and Jacuzzi
Gymnasium
Waterfall in an open air atrium
Parking Lot
24 hours security
or
or
Video
of Property
or
All
Comments of Property
Posted: 14/07/2015 11:08:15 AM
want to rent
Posted: 21/06/2015 11:32:26 AM
Is this property still for sale?
Posted: 27/05/2015 04:22:29 AM
i'm interested in a condo or house like this, Central Pattaya, not so far from Beach, min. 1 Bedroom, max. 4.000.000 Baht.

Posted: 10/12/2013 08:10:18 PM
I\'m looking for a condo near Pattaya center. I plan to stay six months to a year. Price range 15,000-25,000THB. Any help would be very nice.

Best Regards,
Kevin Clark
Posted: 04/11/2013 01:24:56 PM
How soon can I view the property
Posted: 29/05/2013 08:38:56 AM
I am interested in this condo for a period of 6 to 12 months.

Thanks
Posted: 03/05/2013 04:24:01 PM
Hi, I'd like to visit/rent for about 6 months starting around the end of June or first part of July. I have a cat, and want to ask if it is OK to have a mature trouble free cat with me.

Thanks,

Posted: 21/01/2013 05:03:26 AM
hello i want to rent two of this condos from feb 8. to mars 12.
can you send me back please ;)
Posted: 16/01/2013 09:09:28 PM
hello,
i want to rent out this apartment for a 2 month period. starting from early march 2013 till early May 2013. I sent an email in relation to renting this apartment earlier this week but didnt here back from u. Hope to here back from you.
Regards
Posted: 15/01/2013 10:20:03 AM
Hello,
I am keen to rent out this condo for 2 months from around march 4th till may 4th. Would like to know if ur Internet is a high speed cable Internet. Also are u able to offer a discounted monthly rent rate if I'm going to be there for 2 months. Regards
Posted: 07/01/2013 10:05:01 AM
hi, i com to pattaya with my wife for my honey moon i com 26 feb and i check out 17 march. Can i booking this apartement ?? If it's possible how much.

thank you chock dee khap
Posted: 02/01/2013 10:24:15 AM
Availability ,size of lease ,
Posted: 24/12/2012 11:00:56 PM
I live in Pattaya buty in a hotel and looking to rent a condo
Posted: 23/12/2012 05:38:26 AM
Is it possible to have a look at the property around the 13th of January 2013?
Posted: 23/12/2012 02:40:17 AM
Im interested to rent this condo right away if its possible. You can call or email me anytime.
Posted: 17/12/2012 04:54:22 PM
Is the appartement availble from the December 31st til the Januar 31st for one month? could you please contact me per mail. Thanks
Posted: 17/11/2012 11:04:43 AM
How much to rent this apartment for 4 weeks in January please?

Back
Save
Favourite
Print version
Top
For more details and information, please call in to our office or send an e-mail

Similar Property

Pratamnak
Condo For Sale/Rent


2,400,000

Baht

Jomtien
Condo For Sale/Rent


1,550,000

Baht

Jomtien
Condo For Sale/Rent


7,600,000

Baht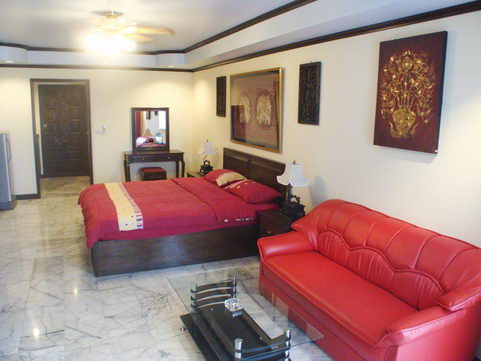 Jomtien
Condo For Sale/Rent


1,800,000

Baht

Jomtien
Condo For Sale/Rent


6,600,000

Baht