Pattaya
, Thailand
Real Estate
Condos for Rent (

401

)
Condos for Sale (

297

)
Condo for Short Term Rent (

1

)
New Condo Projects (

29

)
All Condos for Sale (

606

)
Houses for Rent (

284

)
Houses for Sale (

265

)
Houses for Short Term Rent (

2

)
New House Projects (

5

)
All Houses for Sale (

484

)
Land for Sale (

98

)
Property Updated

Most Visited of Property
Visited Property of Today
Visited Property of The Week
Property Around Thailand (

0

)
Pattaya

Property for Sale
Pattaya
, Property Today
Condo

Back
Save
Favourite
Print version
Property Code:
PFC10463
Property Type:
Condo , Apartment For Sale/Rent
Ownership:
Company Name
Area:
Jomtien <View area>
Location:
Jomtien Thailand
Premise Size:
36 Sq.meters
Bedroom(s):
1
Bathroom(s):
1
A/C:
1
Swimming Pool:
Share
View:
Pool view
Security:
Yes
Internet:
No
Telephone:
No
Price for Sale:

1,670,000

Baht

Price for Rent:

13,500

Baht / Momth

Terms and Conditions:
One year contract

Last updated: 05/10/2017

Property Viewed: 2721 : 2018-04-26
Property
Description
Jomtien 1 bed apartment for sale/rent

Living space 36 sqm 1 bedrooms 1 bathrooms Hot water fully furnished

Advantages
• Air Conditioning 1
• Balcony
• Car port
• Ceramic floor
• Cable TV
• Close To Shops
• Close To Restaurant
• Close To Local Market
• Close to the beach
• Communal Swimming pool
• Electric cooker
• European kitchen
• Fire alarm
• Gym
• Internet connection
• Living room
• Master bedroom
• Microwave
• Near Motorbike Taxi Service
• Quiet area
• Property in Company Name
• Refrigerator
• Ready to move in
• Security alarm
• Security
• Smoke alarm
• Shower
• Sophon Cable TV
• Telephone line TT&T
• Television
• Transfer 50/50
• CCTV Security Cameras
• Wifi Internet

Facilities
of Property
or
or
Video
of Property
or
All
Comments of Property
Posted: 03/10/2017 04:00:48 AM
Exact address for visit & contact name? Which floor? WiFi?
Posted: 26/12/2016 07:11:29 PM
Could you please let me know if this condo is still for sale?
Posted: 03/06/2013 07:11:03 AM
Dear owner,
I am interested in renting this one bedroom apartment for me and my husband for 2 months /October and November 2013/.
Would you be so kind to let me know what the exact monthly price?
Thank you in advance for taking the time and responding to my inquiry.
Looking forward to hearing back from you soon.
Best regards,
Posted: 30/04/2013 07:08:00 AM
I was wondering do you have a Rent to Buy option on any of your condos?
Posted: 23/01/2013 07:46:55 PM
Is that condo is steel available. We are now in a Jomtien's hotel up to 28-01-2013. We look for a condo for one month et are available to visit it.

Thank you

Posted: 06/12/2012 04:31:19 AM
I will only require to rent the apartment from 1st Feburay until 31st March 2013 would you give me a total rental price please
Posted: 01/12/2012 02:44:12 AM
is it still for rent

Back
Save
Favourite
Print version
Top
For more details and information, please call in to our office or send an e-mail

Similar Property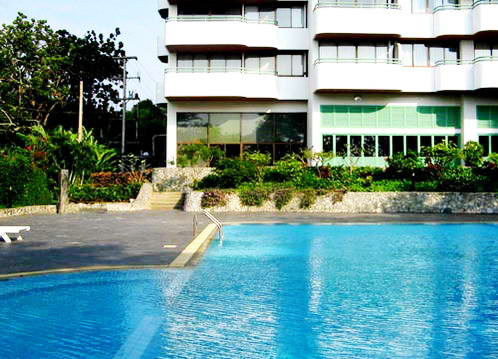 Na Jomtien
Condo For Sale/Rent


12,000,000

Baht

Jomtien
Condo For Sale/Rent


6,700,000

Baht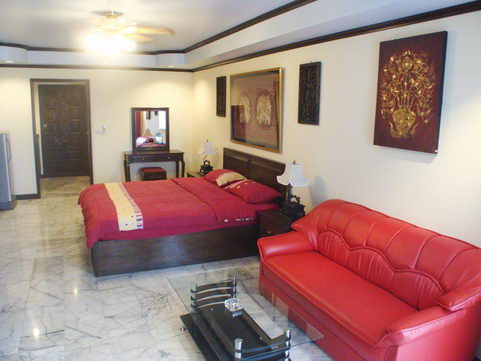 Jomtien
Condo For Sale/Rent


1,800,000

Baht

Jomtien
Condo For Sale/Rent


6,600,000

Baht

Jomtien
Condo For Sale/Rent


1,550,000

Baht