Pattaya
, Thailand
Real Estate
Condos for Rent (

401

)
Condos for Sale (

297

)
Condo for Short Term Rent (

1

)
New Condo Projects (

29

)
All Condos for Sale (

606

)
Houses for Rent (

284

)
Houses for Sale (

265

)
Houses for Short Term Rent (

2

)
New House Projects (

5

)
All Houses for Sale (

484

)
Land for Sale (

98

)
Property Updated

Most Visited of Property
Visited Property of Today
Visited Property of The Week
Property Around Thailand (

0

)
Pattaya

Property for Sale
Pattaya
, Property Today
Condo
for Sale and Rent information

Back
Save
Favourite
Print version



Not available until April 14, 2018

Property Code:
PFC10447
Property Type:
Condo , Apartment For Sale/Rent
Ownership:
Foreign Name
Area:
Central Pattaya <View area>
Location:
Nongpure Banglamung Pattaya Chonburi Thailand
Premise Size:
116 Sq.meters
Bedroom(s):
2
Bathroom(s):
3
A/C:
Yes
Swimming Pool:
Share
View:
Swimming Pool
Security:
Yes
Internet:
Wi-fi
Telephone:
No
Price for Sale:

6,300,000

Baht

Price for Rent:

35,000

Baht / Momth

Terms and Conditions:
One year contract

Last updated: 08/03/2018

Property Viewed: 2809 : 2018-04-25
Property
Description
Condominium Downtown Luxury Residence Condo for Rent or Sale

116-sqm Corner unit on the 6th floor, Foreigner Ownership 10-minute walk to Central Mall on the Beach, Beautifully finished, 2 bedroom, 3 bathroom, central air, Ideally Located in central Pattaya city. Condo Amenities: Gym, Sauna, Swimming Pool, 24 hour Security.

Rent Price-one year lease: 35,000 baht a month.

For Sale 6,300,000 baht.
Facilities
of Property

Gym
Sauna
Swimming Pool
24 hour Security
or
or
Video
of Property
or
All
Comments of Property
Posted: 06/10/2017 06:55:22 AM
Can i take a look at the property when i come visit thailand
Posted: 15/09/2017 10:47:55 PM
please let me know when can i look of it
Posted: 08/09/2017 06:35:54 AM
I would like to visit this condo
Posted: 19/06/2015 10:48:08 PM
I want to go around next weekend and look at several condos for sale in this price range around Pattaya.
Posted: 17/04/2014 07:33:28 AM
I like the look of this. Can you give me an address for this?

I am looking for a 2 bedroom very close to Central Mall or the Avenue.
Posted: 07/02/2014 11:23:16 PM
I have two employees coming for business, need a condo from March 2nd- March 28th of 2014. Please let me know if this is available.
Posted: 07/11/2013 01:27:32 PM
what can you tell about the area the condo are in? is it quiet or noisy?
Posted: 30/07/2013 03:07:03 PM
Cam we organize a visit ?
Posted: 22/07/2013 10:15:23 PM
Jan 1 to April 1 I can pay up front.
Posted: 10/03/2013 03:08:25 AM
Please advise on availibility and, if available, please call to arrange a viewing.
Posted: 10/03/2013 03:08:22 AM
Please advise on availibility and, if available, please call to arrange a viewing.
Posted: 15/02/2013 02:18:22 AM
Dear Sir/Mame
Inquiring to see if the condo would be rentable to us (2 people) between the months December 2013 til the end of March 2014 and/or January 2014 til the end of March 2014. If so could you please e-mail the availablity during that time with the monthly rent, and deposit rquired. Could you also include any extra cost with the rental eg: electrical/water.We are available to look at the rental property as we are now in Pattaya until the end of February 2013.
Thank you for your time and looking forward to hearing back from you.
Posted: 08/02/2013 06:06:48 AM
Hello,
I'm looking for a 2 bedroom condo for 16 days from begining of April, yours looks lovely and we'd take good care of it. If it's available and you'd be willing to rent it out to us for just that long i'm sure we can come to an arrangement on the price? Hope to hear from you soon.

Regards
Posted: 13/11/2012 07:07:41 AM
Assuming that is available January 6th or is it June 1st? If January I am interested in 1 yr lease. can call or email anytime.

thank you
Posted: 08/11/2012 03:54:57 PM
i like this property and the price, when is it available? i wont need anything until feb 2013.
Posted: 07/11/2012 03:55:35 PM
Hello... I am wanted to Rent ur Condo for one month...
Posted: 28/10/2012 01:15:22 PM
Would like to buy a 2 bedroom Condo in central Pattaya, which will be rented out for holiday letting or even permanent tenants on a fixed lease.



Back
Save
Favourite
Print version
Top
For more details and information, please call in to our office or send an e-mail

Similar Property

Jomtien
Condo For Sale/Rent


6,600,000

Baht

Jomtien
Condo For Sale/Rent


1,550,000

Baht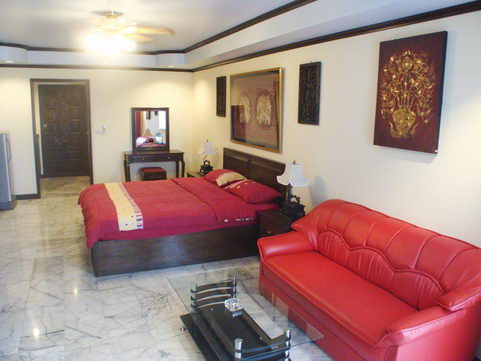 Jomtien
Condo For Sale/Rent


1,800,000

Baht

Pratamnak
Condo For Sale/Rent


2,400,000

Baht

Jomtien
Condo For Sale/Rent


7,600,000

Baht