Pattaya
, Thailand
Real Estate
Condos for Rent (

401

)
Condos for Sale (

297

)
Condo for Short Term Rent (

1

)
New Condo Projects (

29

)
All Condos for Sale (

606

)
Houses for Rent (

284

)
Houses for Sale (

265

)
Houses for Short Term Rent (

2

)
New House Projects (

5

)
All Houses for Sale (

484

)
Land for Sale (

98

)
Property Updated

Most Visited of Property
Visited Property of Today
Visited Property of The Week
Property Around Thailand (

0

)
Pattaya

Property for Sale
Pattaya
, Property Today
Condo
for Sale and Rent information

Back
Save
Favourite
Print version
Property Code:
PFC10420
Property Type:
Condo , Apartment For Sale/Rent
Ownership:
Foreign Name
Area:
Pratamnak <View area>
Location:
Phratamnak Rd. Nongpure Banglamung Thailand
Premise Size:
36.8 Sq.meters
Bedroom(s):
Studio
Bathroom(s):
1
A/C:
1
Swimming Pool:
Share
View:
Sea view
Security:
Internet:
Telephone:
Price for Sale:

1,700,000

Baht

Price for Rent:

12,000

Baht / Momth

Terms and Conditions:
One year contract only

Last updated: 0//0

Property Viewed: 2675 : 2018-04-25
Property
Description
Fully furnished condo for sale or rent

36.8 meter condo with sea view for sale or rent on the 4th floor of a low rise condominium. Bathroom with hot shower and laundry machine. Fully equipped European kitchen. Box spring bed. Large balcony. New furniture. Cable TV and Internet. 24 hours security, large swimming pool, reception.
Facilities
of Property
or
or
Video
of Property
or
All
Comments of Property
Posted: 21/01/2018 04:28:30 PM
Hi! we would like to find a room for rent (14.2-12.3.18) do you have any room for a suitable price (up 12000/month)?
Posted: 04/10/2015 01:27:44 AM
Is this condo available for rent now.?I plan on moving to Pattaya later this month. Thanks
Posted: 28/01/2013 11:23:09 PM
That is not included water and ele estmated how much with water & elec
Posted: 22/11/2012 08:37:45 AM
hello,

came january 10 to30 in pattaya.
i want rent 2 condors nord-pattaya-nakua.
not to expensiv have 2 condors in one house?
please sent me all wath you have..

geeds

Posted: 24/09/2012 06:26:53 PM
To whom may correspond,

Does the rent include utilities (Electricity, water, gas, etc) or do I need to pay utilities separately?

Thank you for your time!

Posted: 18/08/2012 12:59:15 AM
economical apartment for long therm rent
Posted: 14/08/2012 06:14:06 PM
price for 1 month16 10 to 12 11 20012.
Posted: 25/07/2012 02:08:56 AM
Is it possible to get this facility for one month?

Back
Save
Favourite
Print version
Top
For more details and information, please call in to our office or send an e-mail

Similar Property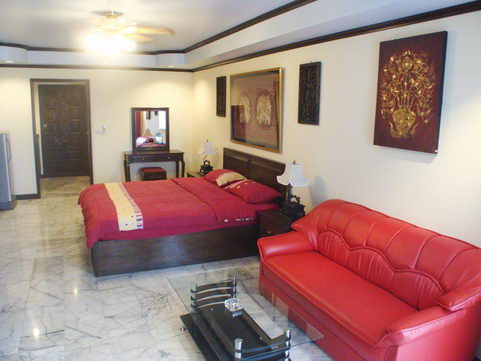 Jomtien
Condo For Sale/Rent


1,800,000

Baht

Jomtien
Condo For Sale/Rent


6,600,000

Baht

Jomtien
Condo For Sale/Rent


7,600,000

Baht Jomtien
Condo For Sale/Rent


6,900,000

Baht

Jomtien
Condo For Sale/Rent


1,550,000

Baht