Pattaya
, Thailand
Real Estate
Condos for Rent (

401

)
Condos for Sale (

297

)
Condo for Short Term Rent (

1

)
New Condo Projects (

29

)
All Condos for Sale (

606

)
Houses for Rent (

284

)
Houses for Sale (

265

)
Houses for Short Term Rent (

2

)
New House Projects (

5

)
All Houses for Sale (

484

)
Land for Sale (

98

)
Property Updated

Most Visited of Property
Visited Property of Today
Visited Property of The Week
Property Around Thailand (

0

)
Pattaya

Property for Sale
Pattaya
, Property Today
Condo
for Sale and Rent information

Back
Save
Favourite
Print version



ON SALE NOW

Property Code:
PFC10419
Property Type:
Condo , Apartment For Sale
Ownership:
Foreign Name
Area:
Central Pattaya <View area>
Location:
Pattaya Sai 3 Nongpure Banglamung Thailand
Premise Size:
24.20 Sq.meters
Bedroom(s):
Studio
Bathroom(s):
A/C:
Yes
Swimming Pool:
Share
View:
City view
Security:
Yes
Internet:
Telephone:
Price for Sale:

1,350,000

Baht

Price for Rent:

0

Baht / Momth

Terms and Conditions:
Payment Terms:
50,000 Thai Baht when you reserve the condo;
25% when the contract is signed;
55% payable over the complete construction period in rates;
20% when you receive the key from us

Last updated: 09/04/2016

Property Viewed: 3183 : 2018-04-25
Property
Description
Central Pattaya New Condo for Sale

Luxury large swimming pool with lap pool section, surrounded by a pond and a bright shining huge spiral that houses the fitness center, all bordered by large Palm trees that offer their shadow and an abundance of colors from the variety of flowers makes this new real estate development appealing, located right in the center of Pattaya.
A light and pleasant atmosphere, offering a generous amount of space in the pool court of the three buildings that will be constructed based on the extraordinary design and delivered to meet the highest expectations.

Smart interior design of the fully furnished studios and condos with balcony, accentuated by flowing, rounded off shapes add a distinguished elegant look that is hard to find elsewhere in Pattaya.
Facilities
of Property
or
or
Video
of Property
or
All
Comments of Property
Posted: 01/10/2017 08:04:51 AM
I visit pattaya on nov 2....can I view?
Posted: 16/09/2017 09:38:31 AM
Will you arrange for viewing the property on above dates..? We will be staying in Sunshine hotel.
Posted: 05/09/2017 11:01:59 AM
Sawadee kap
be in Pattaya October 2017 for 2 weeks, please can we arrange for a meeting.
Best regards,
Posted: 27/06/2017 08:39:46 AM
I am planning to buy an apartment in Pataya and I want to see the project before buying
Posted: 23/05/2017 06:21:02 PM
Hello,

i would like to ask you, in case we buy a condo here, is it possible to stay in our condo with our 2 cats? They would stay inside and they are 2 relaxed, nice, adult cats.

Regards,

Posted: 07/05/2017 01:57:56 AM
Need 2 bedroom, fully furnished, managed by the agency. how much will this be? then also what hidden costs like taxes etc will be applicable?
Posted: 05/05/2017 02:37:04 PM
Prices and financing for studio or one bedroom.
Posted: 06/02/2017 10:24:03 AM
Please let me know the starting price of the two bedroom apts and also what is the ability for partial financing of the purchase please.
Posted: 15/01/2017 07:49:37 PM
I would like to make contact with someone to discuss purchasing a condo in this development
Posted: 07/11/2016 09:50:05 AM
Is some financing available to foreign nationals ..please send quotation and photographs for one bedroom condo
Posted: 29/09/2016 07:14:51 AM
Good Afternoon,

I'd like to enquire about the financing structures and costs of your different units. I have a sizeable sum of cash available up front, can make up a remainder with about 200k baht a month payments

Please advise
Posted: 26/09/2016 05:28:47 AM
i need full description of the condo , the exact location and the total price and what does the price include .

Thanks .
Posted: 25/09/2016 01:56:59 PM
How much is a 39M2 unit over looking the pool
Posted: 19/09/2016 02:23:30 PM
Hello, I would like to receive full info on this property and more pictures, especially of the outside building, pool area, corridors, entrance etc. Plus about formalities for foreginers to purchase. Interested in the small studios. Many thanks!
Posted: 02/09/2016 04:31:44 PM
Want an apartment 1 bed or condo 1m 2m Bart to buy .send me what's possible

Regards

Posted: 19/06/2016 08:42:35 AM
I am staying at the Sabai lodge soi 2 north pattaya. I check out Wednesday 3 pm. I look foreword to meeting you.
Posted: 18/06/2016 12:49:12 AM
Annual costs of running condo. How do I pay. I do not require mortgage
Posted: 11/05/2016 02:57:10 PM
I want to know the price of one and two bedrooms also terms of payment.
Regards

Posted: 09/05/2016 01:59:12 AM
how much is the 2 bedroom and the 1 bedroom combined cost and what is the maintenance monthly fees and the yearly taxes, can a foreigner get some kind of a mortgage loan and what is the downpayment? please let me know
and whereabout on 3rd road?


thanks


Posted: 21/04/2016 07:56:10 PM
I am interested in buying one of the smallest units. Would you please tell me the terms and send information to my email.
I am a US citizen, so I have questions about ownership.
Thanks in advance.

Posted: 17/04/2016 05:11:04 PM
looking for studio or 1 bed upto 1.5 million baht
Posted: 04/04/2016 05:41:59 PM
Looking for 1 or may be two bedrooms I'd price is right thankyou
Posted: 06/02/2016 09:24:14 AM
I am interested in buying an apartment in either Studio or room, a gym, I need detailed information and can I purchase without come to Pattaya where I am from the State of Kuwait

HAVE AGREAT DAY

Posted: 19/10/2015 04:08:56 PM
I\'m inquiring on the name of this property. I also am inquiring on the price and the breakdown of how the purchase process works. Are there monthly HOA fees after purchase and how much are they? I\'m also confused about the studios. The picture shows a bedrro that looks seperate like a one bedroom. Thank you.
Posted: 06/06/2015 05:18:08 AM
Dear Ladys and Gemtleman,
i am looking for Investement in Pattaya or Bangkok.
I want to buy apartments around 1 to 1.5 million THB and rent this out.
I do not life in Thailand so i need some total service on that.
Please let me know the mentainance cost and the rental income per sqm for thus apartments.
Is There any special if i buy 3 apartements which are right next to eachother?
Thanks

Posted: 22/08/2014 06:45:54 PM
Would like information on 2 bedroom apartments. Cost, plus annual exspenses
Posted: 04/06/2014 04:54:04 PM
looking at these for a while,
where are they exactly?
pricing if available and estimated time till finished
Posted: 30/04/2014 10:36:13 PM
Hi,

I\'m really interested in buying one or two of your apartments. I\'ll be in Pattaya from May 6th to May 14th. I would like to meet you to discuss about your services.

Where are you located? Do you have a direction?

Kind regards,

S. Bufano
Posted: 17/02/2014 01:05:35 PM
Dear All,

I\'d like information and pdf brochure on available properties. I\'m interested in the large sizes. The modern look has attract my interest. Please email me the brochure and prices with plans.


Posted: 13/02/2014 08:52:00 PM
i am interest for one studio, maby 2 with some investment with friends

Posted: 02/02/2014 09:37:05 PM
i would like to know more about this project i also to bye in bkk if u have studio apartment
Also let me know can i alb to buy property in thilnd in my name and what will be payment facility
Do take payment in cash ?

Posted: 28/01/2014 11:24:55 AM
any sea-view or poor view room?
Posted: 17/01/2014 06:12:57 PM
hi could you send me a copy of floor plans and price for each unit and a map showing location

thanks
Posted: 31/12/2013 09:28:13 AM
Interested in buying a one bedroom flat or a studio.

Posted: 12/12/2013 05:38:56 AM
Hi,my name is kaiyin yuan, from China.I am interesting in property of new condo in pattaya.I prefer to the condo which has sea view and near to beach .Do you have any suggestions?Thank you very much.
Posted: 11/11/2013 05:36:51 PM
Hi
I need rent a flat with 2 badrooms and 2 bathrooms
For ex pfc 10690.10616.10471.10690
From 1 december 2013

Please answer to me what you can offer

Posted: 24/10/2013 01:11:53 PM
I like to know the prces of the rooms
Posted: 14/10/2013 06:17:04 PM
I will be coming to Pattaya 25th November for 2 months and I would like to have a look around
Posted: 29/08/2013 06:25:59 PM
Hello,
I can follow the payment plan you have provided.
I am interested to know the price range for a 2 Bedroom Condos on any level.
And the price range for 1 Bedroom Condos on level 5 or above.

Thank you,
Posted: 26/08/2013 11:23:14 PM
looking for a condo near the beach in Pattaya higher floor and with all the amenities.
Posted: 05/08/2013 12:29:52 AM
Hi im interested in 1b 78scmeter ore the S appartment 48scmeter.

In shaddow side in 2 floor ore up.

Bets regads
Posted: 02/08/2013 01:30:27 PM
please provide price, availability and completion dates thanks
Posted: 31/07/2013 07:25:36 PM
What is the price for the 2 bedroom units
Posted: 31/07/2013 08:51:08 AM
How much are the Type 1B-1 rooms in Australian dollars?
Posted: 04/07/2013 02:27:41 AM
I will up to PATTAYA on 7/20, stay 2nights, if possible I wann know more information about this case, thanks.
Posted: 06/06/2013 03:11:59 PM
cost of 2 rooms- when the apartments will be finished- aprox cost of maintenace for condo. cost of security if provided.
thank you
Posted: 30/05/2013 04:43:28 PM
What is lowest price of a 37 sq m unit. When will the project be complete and ready for occupancy
Posted: 19/05/2013 09:32:04 AM
What are your Discounts if buying more than one unit?
Posted: 11/05/2013 05:46:23 AM
require high level floor
7th floor preferrable
one bedroom apartment
freehold title

Contact Monday to Friday please

Interested in type 1B3
Posted: 16/04/2013 03:39:56 AM
Can you send me the complete quotation for all types of the room.

Include sale price, and all fee, and tax that I will spend.


Posted: 14/04/2013 06:43:23 PM
Please would you send me a list of the units

best regards
Posted: 07/04/2013 01:24:08 AM
Sawadee Krup,

I am looking at your development on si saam. Can you please send me a brochure, list of what apartments are available preferably im looking for 2 bedroom, beach facing condo. If you could point out any available that may suit. Also a payment shedule, ongoing costs once the build has completed etc

Also Foreign owned or company title is required

Thanks

Posted: 03/04/2013 08:51:40 PM
We are thinking of purchasing a condo in Pattaya. We have friends that live there and speak highly of it. We want to rent a home or condo from 12-15-2013 to 1-15-2014. The purpose of renting is to have time to explore the area to consider a purchase. Would like to be within walking distance to coffe shops, restaurants, shopping, and entertainment and close to the water.

Please advise.
Posted: 13/03/2013 05:56:23 AM
Please send full details of price etc
Posted: 07/03/2013 04:15:08 PM
please send a price list
Posted: 03/03/2013 11:58:50 PM
I am currently working in the Middle East and am unable to call or recieve calls directly but I am looking to buy a 1 or 2 bedroom in the development and would like to know how to setup the payment and the payment schedule.
Posted: 01/03/2013 06:17:58 AM
I would like to know the prices for all the units.

How much deposite do i need for loan.

Thanks
Posted: 31/01/2013 06:37:46 AM
rate for this project with 2 bed room
Posted: 16/01/2013 10:38:51 AM
Hello, I would like to receive full info on this property and more pictures, especially of the outside building, pool area, corridors, entrance etc. Plus about formalities for foreginers to purchase. Interested in the small studios. Many thanks!
Posted: 13/01/2013 12:13:54 AM
Good afternoon are interested in a 1b combined apartment in this complex - what would be the expected price and on what floor can it be located - do your have any further information including finishes schedules etc?

Could you please forward information to us be email

We are also interested in 2 bed condos - foreign freehold title anywhere in pattaya/ jolting area

Kind regards

Posted: 09/01/2013 07:03:07 AM
I would like prices on all floor plans. Also need to know if they can be foreign owned
Posted: 07/01/2013 07:32:49 AM
Please send pricing for this project and information as to what point does construction begin. Thanks
Posted: 08/12/2012 06:45:01 PM
Please send me the price list of free appartments and possibility of mortgage.
Thank you very much
Posted: 07/12/2012 12:43:24 AM
I am looking to purchase a condo in the Pattaya region for use occasionally, once or twice a year for a month at a time. My current job sees me a working overseas for long periods.
I would like at least 1 bedroom.
I am not sure of the payment plans, how I would get a bank mortgage etc.

Regards


Posted: 26/11/2012 09:35:22 PM
Can you provide me with details of the propery available up to 3,000,000 Baht please.
Posted: 11/11/2012 04:25:42 AM
hi there

I do not hve a specific budget but I would like to find out more abt the new condo and the pricing.

please do advise.

looking fwd to hearing from you soon
Posted: 08/11/2012 12:06:30 PM
inquiring about the 2bdrm unit. I like the layout, what is the price. What is the projected maintenance fees ? Property taxes per year and is there parking.
Posted: 03/10/2012 09:26:27 AM
We need 2 bedroom
Posted: 01/10/2012 10:05:48 AM
Very interested in one bedroom, payment plan, completion date and more details of interior fittings and photo's!
Regards,
Posted: 20/09/2012 10:13:58 PM
Project Number 10419

I would like more information on the payment plan - Monthly payment over how many years?


Posted: 03/09/2012 08:03:33 PM
Hello,

Im looking at condos in Pattaya at them moment. Im interested in the development if you still have the beach facing balcony condos available with foreign ownership. Can you confirm these balconies are facing 2nd / beach road? Could you please email me some further information on pricing payment terms

Thanks
Posted: 11/08/2012 07:57:47 AM
2 Room Apartment.
Posted: 05/08/2012 12:36:43 AM
what are the monthly fees for a unit in this complex.
Posted: 29/07/2012 01:19:13 PM
Can you please send me a list for the 1 bedroom and the 2 bedroom what are the prices I'm very interested in buying a condo and my next question can I buy I'm n American and how far is it from walking street thanks
Posted: 18/07/2012 03:33:29 AM
how much are 1 bedroom condos
Posted: 16/07/2012 09:53:32 PM
I would like to talk to someone regarding these apartments.

Back
Save
Favourite
Print version
Top
For more details and information, please call in to our office or send an e-mail

Similar Property

Rongpo
Condo For Sale


7,000,000

Baht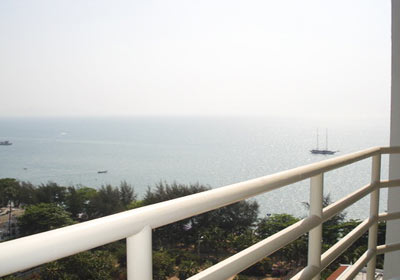 Jomtien
Condo For Sale


5,800,000

Baht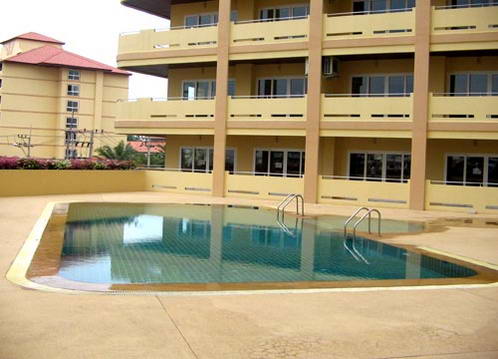 Jomtien
Condo For Sale


3,990,000

Baht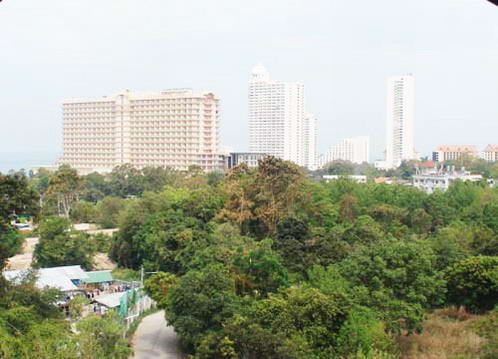 Naklua
Condo For Sale


3,000,000

Baht Jomtien
Condo For Sale/Rent


6,900,000

Baht