Pattaya
, Thailand
Real Estate
Condos for Rent (

401

)
Condos for Sale (

297

)
Condo for Short Term Rent (

1

)
New Condo Projects (

29

)
All Condos for Sale (

606

)
Houses for Rent (

284

)
Houses for Sale (

265

)
Houses for Short Term Rent (

2

)
New House Projects (

5

)
All Houses for Sale (

484

)
Land for Sale (

98

)
Property Updated

Most Visited of Property
Visited Property of Today
Visited Property of The Week
Property Around Thailand (

0

)
Pattaya

Property for Sale
Pattaya
, Property Today
Condo
for Sale and Rent information

Back
Save
Favourite
Print version



ON SALE NOW

Property Code:
PFC10386
Property Type:
Condo , Apartment For Sale
Ownership:
Foreign Name
Area:
Na Jomtien <View area>
Location:
Na Jomtien Pattaya Thailand
Premise Size:
44.39 Sq.meters
Bedroom(s):
1
Bathroom(s):
1
A/C:
No
Swimming Pool:
Share
View:
Sea view
Security:
Yes
Internet:
No
Telephone:
No
Price for Sale:

5,860,000

Baht

Price for Rent:

0

Baht / Momth

Terms and Conditions:

Last updated: 0//0

Property Viewed: 3036 : 2018-04-25
Property
Description
New Condominium and Pool Villas for Sale

This project is a unique 5 star beachfront resort development, comprising the spinnaker residences, the pool villas and the Resort @ Spa Hotel. The resort covers 29.5 rai and easy access to the main Sukhumvit Road.

A choice of Mövenpick Residences (Condo) 1-3 bedroom and Penthouse units with direct sea view. Each unit will feature a large private balcony.
Facilities
of Property

- Café
- Car Parking, Tennis Court
- Concierge Service, Shuttle Service
- Conference Rooms, Ballroom
- Fitness Centre
- Garden, Jogging Track
- Health & Spa Centre, Fitness Centre
- Housekeeping, Room Service
- Kiosk, Tropical Landscape
- Laundry & Dry Cleaning Service
- Lobby
- Outdoor Free – Form Infinity-Edge Swimming Pool, Children's Pool
- Restaurants
- Tennis Court, Table Tennis, Snooker and Pool Tables
- Tropical Landscape
or
or
Video
of Property
or
All
Comments of Property
Posted: 03/08/2017 12:46:52 PM
Can u show me the exact location?
When will the residence completed?
I'm looking for a place with tennis court. Any others suggestions?
Posted: 26/02/2017 03:55:40 AM
Dear sirs,
I'm interested in your project.
I live in Thailand (Samui)
What kind of unit with sea view is still available?
Thank you for your reply.
Best regards.

Posted: 25/04/2014 02:31:14 AM
Please send more info on the penthouses available, i.e. full plot plan, floor plan and info on the renting out through the hotel.

kind regards
Posted: 16/01/2014 08:30:52 PM
pls send me details of the projects
Posted: 19/12/2013 01:33:10 PM
Dear Sirs,

This is my second request. After my first request I do not hear anything from your company.

Im serious interested and would like to receive more information about this project.
Posted: 13/12/2013 05:09:34 AM
who are the developers and when will the units be ready?
Posted: 18/11/2013 10:58:32 PM
Dear sir, madame,

I like to receive the terms and conditions of this project.
Also I like to see the managementcontract between Movenpick and the investor and of course the Guarantee.

Best regards,
Posted: 12/11/2013 11:07:38 AM
Hi

i am looking for a modern villa or modern appartment
Posted: 26/10/2013 11:16:31 PM
Are any of the pool villas for rent.
We are moving to Thaland beginning of next year and would like to rent first before buying.
Many thanks.

Posted: 17/09/2013 08:32:39 PM
I will be in pattaya in October and I fall in love with your condo look

I just bought condo in bangkok. Now pattaya

Please help. I would like to meet


John
Posted: 13/08/2013 02:32:30 PM
I am interested in investing in a pool villa.
Please could you tell me more about how ownership works and returns and payment plans please?

Also completion date of the project.

regards

Posted: 25/07/2013 11:35:39 AM
I would like to know if a foreigner can buy pool villas in Thailand. I am more interested in a pool villa. Please send me specific projects where I can own 100% legally. Also send me details and price of available pool villas. Incase, the law does not permit my owning pool villas, let me have other apartment details of minimum 3 bedrooms. Thanks.
Posted: 13/07/2013 08:55:35 AM
Looking to purchase apartment in pattaya
Posted: 27/03/2013 03:11:04 AM
I am looking for a studio ,1 or 2 bedroom unit.Thanks a lot.
Posted: 24/03/2013 06:55:44 PM
Hi,

what is the completion schedule for this development? Interested to at least see the location during vist in April.

Also interested in similar develoments - but must be a very short walking distance from beach. Minimum size 2 bedroom.

Best regards,
Posted: 05/01/2013 07:57:31 PM
Looking to purchase either a pool villa or penthouse condo with ocean view.
Posted: 15/11/2012 12:56:27 PM
Please can you supply further information on this development
Posted: 15/09/2012 01:04:48 AM
please can i have details of villas / apartments that are available along with prices
Posted: 08/08/2012 03:03:56 AM
Can foreigners buy property and owned it legally?
What is the current price of pool villas and 3-4 bedroom apartments?
Posted: 09/05/2012 02:49:03 PM
สวัสดีค่ะ ดิฉันอยากทราบเกี่ยวกับรายละเอียดในการชําระของ2 ห้องนอน ในราคาสิบล้านนะค่ะ ต้องวางเงินเท่าไหร่เเละจ่ายยังไงค่ะ ขอบคุณค่ะ

Back
Save
Favourite
Print version
Top
For more details and information, please call in to our office or send an e-mail

Similar Property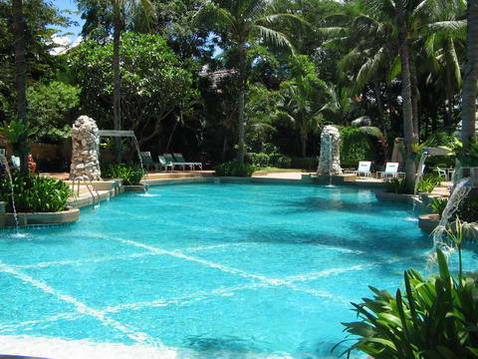 Jomtien
Condo For Sale


3,700,000

Baht

Jomtien
Condo For Sale


3,050,000

Baht

North Pattaya
Condo For Sale


6,500,000

Baht

Jomtien
Condo For Sale


2,150,000

Baht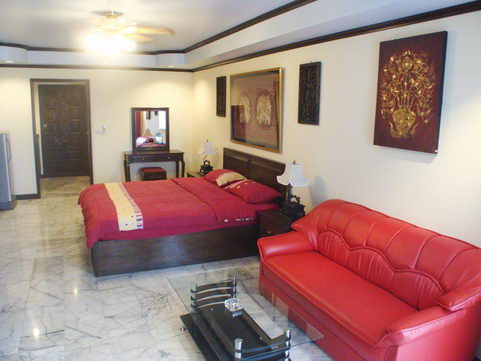 Jomtien
Condo For Sale/Rent


1,800,000

Baht