Pattaya
, Thailand
Real Estate
Condos for Rent (

401

)
Condos for Sale (

297

)
Condo for Short Term Rent (

1

)
New Condo Projects (

29

)
All Condos for Sale (

606

)
Houses for Rent (

284

)
Houses for Sale (

265

)
Houses for Short Term Rent (

2

)
New House Projects (

5

)
All Houses for Sale (

484

)
Land for Sale (

98

)
Property Updated

Most Visited of Property
Visited Property of Today
Visited Property of The Week
Property Around Thailand (

0

)
Pattaya

Property for Sale
Pattaya
, Property Today
Condo
for Sale and Rent information

Back
Save
Favourite
Print version
Property Code:
PFC10332
Property Type:
Condo , Apartment For Sale
Ownership:
Foreign Name
Area:
Jomtien <View area>
Location:
Jomtien Sai 2 Thailand
Premise Size:
96 Sq.meters
Bedroom(s):
2
Bathroom(s):
2
A/C:
2
Swimming Pool:
Share
View:
Sea view
Security:
Internet:
Telephone:
Price for Sale:

6,500,000

Baht

Price for Rent:

0

Baht / Momth

Terms and Conditions:

Last updated: 0//0

Property Viewed: 2634 : 2018-04-23
Property
Description
Double Unit 2BR/2BA View Talay 5 C Condo For Sale in Foreign Name

Beautiful just completed renovation of two side-by-side 48sm condo units on the 16th floor, Jomtien side, of View Talay 5 condo. Both units have been renovated to a high European standard and a connecting door has been added to give maximum flexibility.

You can use both units for yourself. You can live in one unit and rent out the other unit. You can rent both units as a large 2 bedroom/2bath rental. Or, you can rent both units individually. Lots of possibilities! These are not your typical View Talay condos with one open room and the sofa and bed lined up right next to each other. Instead, the available space has been carefully studied and divided with partitions into kitchen area, living room/dining room area, and separate bedroom area. Rather than making the condo appear smaller, it actually looks much bigger. And, more importantly, it LIVES bigger. No longer are you confined to one space--you have three separate and distinct spaces. Plus the large balcony. Each condo has identical kitchens, bathrooms, bedroom furniture, and dining room sets. Living room sofas and artwork differ. The sleek kitchen cabinets and bedroom furniture are all custom and were carefully designed specifically for the partitioned spaces.

The kitchen are fully equipped with 2 door refrigerator, microwave, in-counter induction cooker, and one unit has a clothes washer in the kitchen wall cabinet. (Electric hookups and water line for a washer are in the second condo kitchen cabinet.) The condos have been designed for long-term use and there's a ton of storage--from the large floor-to-ceiling armoire with overhead luggage area to a total of 25 drawers in each condo for all your storage needs.

The spacious balconies, with lovely sea and city views, have electricity and running water. All electrical has been updated, and each condo has 2 remote control ceiling fans, hot water shower, bathroom exhaust fan, AC, and wiring for tv in both the living room and the bedroom. There are new 42 inch and 32 inch flat screen tvs and a dvd player which convey.

The two bathrooms have custom vanities with undercounter and drawer storage. All furniture and artwork, except the wall screen, convey in unit 682. Most furniture, but no artwork convey in unit 681. VT5 has all you could need in shops--from mini-marts to restaurants, coffee/internet cafes, laundries, gift shops and health/beauty shops. You never need to leave but when you do...you are just steps from the beach with secure, keycard entry. And, all that Jomtien and Beach Road has to offer is just a block away. These foreign name condos have a guaranteed view--no empty lot next to it--and are waiting for you to grab them.
Facilities
of Property
or
Video
of Property
or
All
Comments of Property

Back
Save
Favourite
Print version
Top
For more details and information, please call in to our office or send an e-mail

Similar Property

Jomtien
Condo For Sale


9,800,000

Baht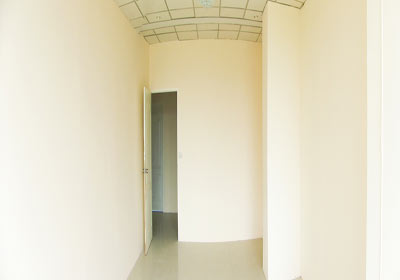 Pratamnak
Condo For Sale


5,000,000

Baht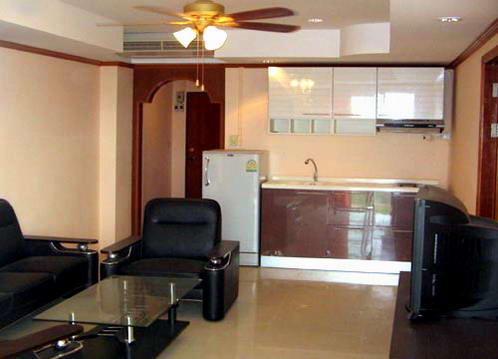 Jomtien
Condo For Sale


2,750,000

Baht

Jomtien
Condo For Sale


7,000,000

Baht

Naklua
Condo For Sale


3,600,000

Baht