Pattaya
, Thailand
Real Estate
Condos for Rent (

401

)
Condos for Sale (

297

)
Condo for Short Term Rent (

1

)
New Condo Projects (

29

)
All Condos for Sale (

606

)
Houses for Rent (

284

)
Houses for Sale (

265

)
Houses for Short Term Rent (

2

)
New House Projects (

5

)
All Houses for Sale (

484

)
Land for Sale (

98

)
Property Updated

Most Visited of Property
Visited Property of Today
Visited Property of The Week
Property Around Thailand (

0

)
Pattaya

Property for Sale
Pattaya
, Property Today
Condo
for Sale and Rent information

Back
Save
Favourite
Print version
Property Code:
PFC10140
Property Type:
Condo , Penthouse For Sale
Ownership:
Foreign Name
Area:
Center Pattaya <View area>
Location:
13 Nongprue Pattaya Thailand
Premise Size:
55 Sq.meters
Bedroom(s):
1
Bathroom(s):
1
A/C:
2
Swimming Pool:
Share
View:
Sea view
Security:
Internet:
Telephone:
Price for Sale:

4,500,000

Baht

Price for Rent:

0

Baht / Momth

Terms and Conditions:

Last updated: 0//0

Property Viewed: 2687 : 2018-04-24
Property
Description
Pattaya Beach Penthouse

Lovely Seaside Penthouse Condo - 55 sq.m and Balcony c 200 sq m

Dine alfresco with a sea view from the super Roof Top Balcony and Garden.

Only meters from the beach, restaurants, bars and all entertainments, yet very quiet at night. Car parking is included, along with security, swimming pool, and all in the centre of the best nightlife in Thailand. Near to quality malls, supermarket, bowling alley, shops galore, and taxis to every location.

Condo is freehold and can be fully owned by non Thai citizens. All reasonable offers considered. Long term lease/rent possible – but minimum for 3 years upfront.

No short term renters –sorry.

Asking Price 4.5 million Baht.
Facilities
of Property
or
or
Video
of Property
or
All
Comments of Property
Posted: 12/04/2016 01:21:29 AM
What floor is it on?
Is the balcony deeded to the property?
Any sea views?
What is the current rent?
Is the price negotiable?
(This is my 4th inquiry on this property; I hope to get a reply)
Thanks.
Posted: 06/04/2013 09:50:37 PM
Can you arrange me a viewing of this unit at 10 am on April 13? Thanks.
Posted: 11/06/2012 06:31:56 PM
Is this property still available for sale. If so I would like to see it on my next visit in July.

Thanks
Posted: 17/03/2012 08:02:31 PM
Id like some more pics of the interior. Is the outdoor area secured?

Back
Save
Favourite
Print version
Top
For more details and information, please call in to our office or send an e-mail

Similar Property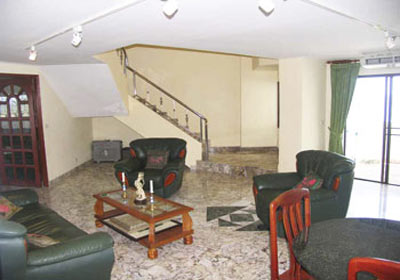 Jomtien
Condo For Sale


7,900,000

Baht

Jomtien
Condo For Sale


4,100,000

Baht Jomtien
Condo For Sale


6,800,000

Baht

Jomtien
Condo For Sale


5,500,000

Baht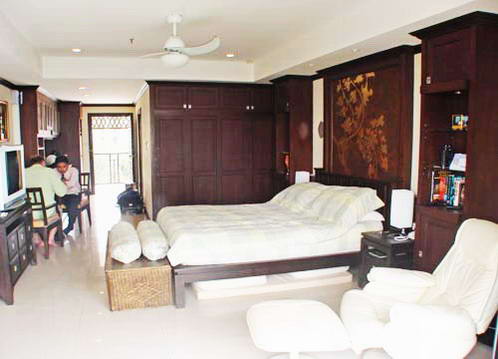 Naklua
Condo For Sale


2,900,000

Baht